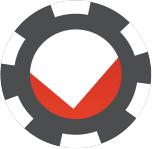 Right Casino Media (sold to Catena Media UK)
Creators of the game-changing casino comparison engine.
Founder(s):
David Merry, Michael Charalambous
Investment Date:
10/09/2010
About the company
Originally
designed

to target the 'live gambling' niche – we expanded into all

gambling

sectors.

Originally founded by David Merry and Michael Charalambous, with Samuel Miranda rising to Director level in 2014 (due to Michael stepping down). The company grew from strength to strength tackling the French, Australian, Japanese and German markets having moved quickly to conquer the UK.

Right Casino now stands among the top few in the industry, serving thousands of users per month, generating millions in revenue across multiple gambling verticals and geos.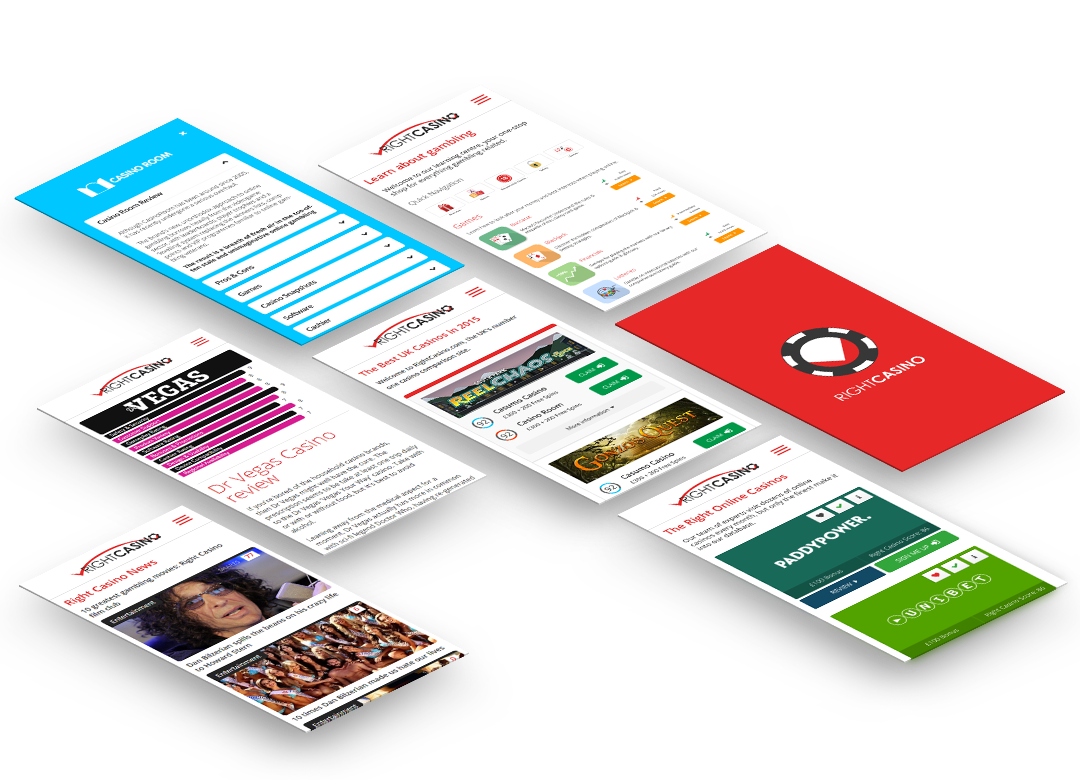 What we do
Right Casino

helps players find their perfect casino website as

quickly

and

simply

as possible.
The smart casino finder cuts through the clutter and helps users locate the right place to play. All they need to do is tick a few boxes. Easy! We believe there is a right casino for everyone and that online gambling should be fun, friendly and (most importantly) safe for every player.
The product
Usability

and

filtering

options like no other.
Until Right Casino, the gambling affiliation industry saw the likes of outdated, 1990s-style design and poor usability. Only on RightCasino.com will you find the modern-day services we've all grown used to when searching for flights, hotels or comparing broadband providers, for example. Online casinos are recommended based on your criteria; who you are, where you live and exactly what you need.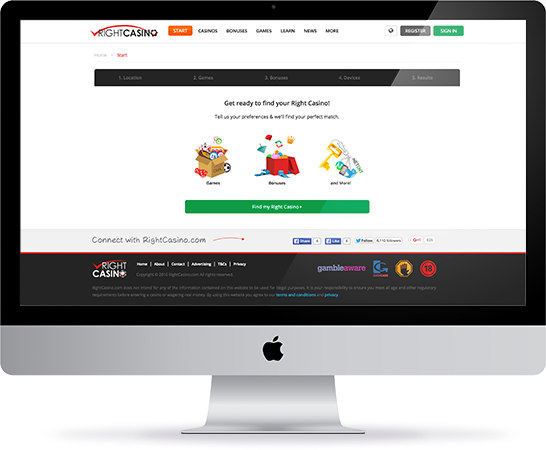 The marketing
Unrivalled

marketing tactics utilising unbiased content

techniques

.
Research proved there was a need for unbiased content that users could genuinely trust, with the majority of the gambling market falsifying to boost sales; often fooling its users. Right Casino set about providing unique, honest and trustworthy information ranging from; how and which devices you can play on, a casino brands ups and downs, all the way to in-game, lesson-based structured learning. Teaming this ethic with the marketing tactics of SEO, PPC and Content specialists, Right Casino maintains its integrity as one of the industry's leading companies.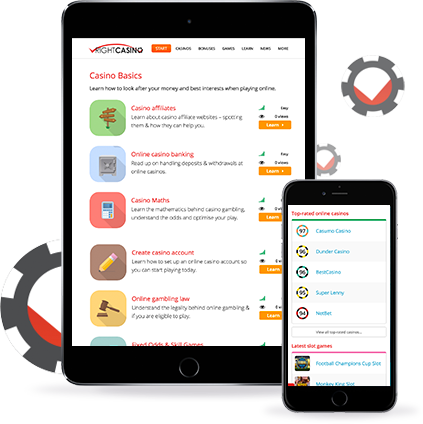 "The acquisition of Right Casino Media will add a new category to our product offering since it is active in the attractive PPC area. The company and its founder have extensive expertise in PPC, which will contribute many positive values to Catena Media."

Robert Andersson, CEO at Catena Media
Achievements
Just a few of their most
impressive

numbers…
€1m
Revenue Growth
The company has grown from generating under €20,000 monthly revenue to nearly €1,000,000 in under 18 months.
512
Geo Expansion
Right Casino rolled out an average of 512 pages of content, per month, across 10 geos in 2015.
40k
Annual Count
Over 40,000+ new players referred per annum; up from under 1,000 in year one.
Company
View our portfolio of companies.
Is your pitch ready today?
Whether you are at concept phase, have a full-blown business plan that you're itching to pitch, are already generating revenue, or simply want to get in touch, we want to hear from you ‒ right now!