We are the head, our team is the heart.
Each team member of the Ki crew is vetted rigorously to ensure they are experts in their field who will strive to make our service the best it can be.
While David commands our
business

and organisational

strategy

and Michael directs our

creative

and product strategy, our elite team serves as the frontline in Ki's day-to-day

operations

.

Our experienced team of scientists is made up of inspiring leaders, project managers, SEO experts, PPC specialists, legal advisers, accountants, operational managers, designers and lead technology developers.
Every individual contributes to perfecting experiences, enhancing processes, tweaking to maximise ROI and generally scaling growth. As a team, we proceed as one toward the overall success and vision of Ki companies.
It is vital we operate a healthy, helpful and happy office environment so we get the absolute best out of our people.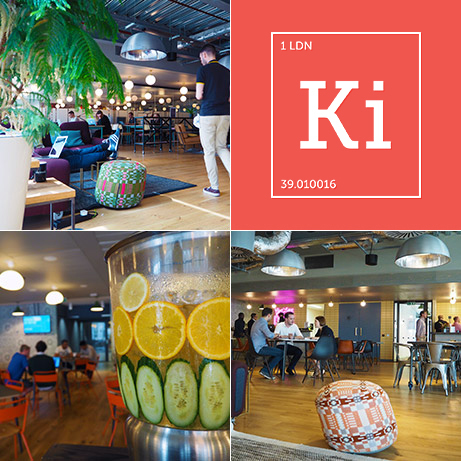 Offices
We're based in one of the most
innovative

cities in the

world

, London.
Positioned in Tower Hill, we have a private floor in an exciting co-working space called Us&Co.
The Us&Co co-working space allows us to continually meet other entrepreneurs.
We collaborate with other businesses to bring projects to life.
Serviced offices mean we walk into a freshly maintained workspace, daily.
Our team can use the Us&Co network to find additional resources.
Our relaxed environment allows our creativity to thrive.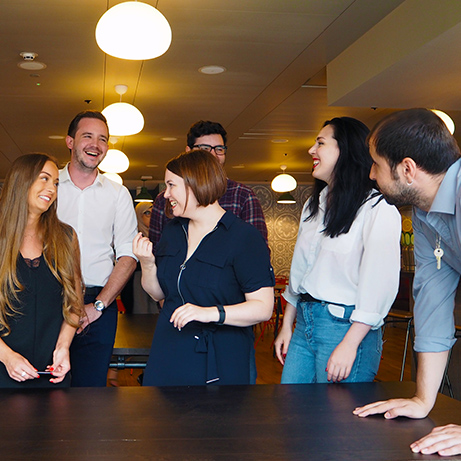 Extra bits
We ensure our
team

have perks so they genuinely love coming to

work

.
No company gets it all right, but we certainly try.
We keep the dress code casual so everyone can be comfortable at work.
Once a month, we all head out for an activity day.
Our teams can grab free beer on-tap ‒ any time they like!
Once a week every week, lunch is on us.
Every team member has the freedom to bring new ideas to the table.
We socialise together, heading out for drinks and activities on a regular basis.
Is your pitch ready today?
Whether you are at concept phase, have a full-blown business plan that you're itching to pitch, are already generating revenue, or simply want to get in touch, we want to hear from you ‒ right now!